Trade Show Munich - Research & Results 2019 - Presentation with Synomia
"Out of the Qual Silo: Artificial Intelligence makes our Insights Measurable and Convincing."
AI enriches the analysis and outputs of text-based qualitative research. With our SaaS Platform the relevant elements of meaning can be identified more quickly and accurately. Weak signals become visible. Benchmarks are formed. Crossing different variables gets easy to realise. Percentages indicate important dimensions and their scope.
Concise thematic overviews with weighting are great visualization and persuasion aids in the presentation of results.
Trade Show Munich - Research & Results 2019 -
Our booth about Séissmograph 2019 "Brand Claims Made Visible via Pantomime"
It was a great challenge! But we still made it as a Team. Thank you Laura Marie Erdinger & Team for testing our skills of solving problems together.
Unstructured Data Managed by AI: SEISSMO TOWARDS AUGMENTED QUAL
Training with SaaS Provider Synomia
Trade Show Munich - Research & Results 2018 -
Our booth about Séissmograph 2018 "The mystery of consumers' nocturnal activities"
First steps in qualitative market research –
Hands-on "International Students of University Mannheim visited Séissmo"
Unser Seminar: "Projektive Techniken mit Collagen"–
Our training event: "collage techniques"
Unser Seminar: "Strategien der Wahrheitsfindung"–
Our training event: "Truth and Lie detection"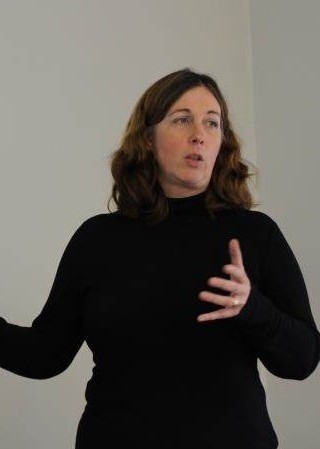 Katrin Streich is a criminal psychologist and a former police psychologist for the Office of Criminal Investigations (operations in the Special Forces department/ profiling team in the Behavioral Analysis Unit), specializing in lie detection, specially trained in forensic linguistics and in developing interrogation strategies.